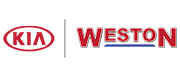 Easily Manage Your Google Business Listings, Map Pins, Photos and More!
Drive Measurable Traffic & Sales
Leverage your largest source of leads and customers.
Corp & Franchisee Collaboration
Educate and engage franchisees.
10 or 1000+ Locations
Designed for multi-pin businesses and chains.
Intelligent Recommendations
Locl tells you what to do for the best performance.
Custom Location Groups
Intuitively segment your locations how you want. 
Respond to Reviews Quickly
Respond to all customer reviews, from all your locations, in a few minutes.
Metric's That Make Sense
Greater access to your Google data — at a level that's useful and actionable.
Set & Lock Amenities
Stop anonymous and unauthorized changes to your listings.
Reputation Management
Customer Review notification and management made easy.
We help you unlock Google Maps based on your industry
More Sales in Minutes
Grow revenue in only minutes per month
We've taken our expertise and incorporated it into a software system that makes it easy to run Google My Business, whether you have one or many locations, easy in far less time.
Uncover Hidden Intelligence
Clear insights + better decisions
The consumer actions taken on Google Maps correlate to real-world business performance more closely than any other marketing channel. Locl helps you see what's been hiding in plain site.
Free Trial. No Credit Card Needed.
©Locl, Inc. 2021 All Rights Reserved.