Supercharge Google Maps For Your Auto & Tire Shop with Advanced Management & Insight.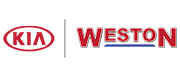 "Locl makes our dealerships and departments more visible when customers are nearby and ready to buy."
Easily Manage Your Google Business Listings, Map Pins, Photos and More!
Drive Offline Sales
Unlock the potential of Google Maps for new customer acquisition.
Metric's That Make Sense
Greater access to your Google data — at a level that's useful and actionable.
Respond to Reviews Quickly
Respond to all customer reviews, from all your locations, in a few minutes.
1 or 1000+ Locations
Easy to use and perfect for businesses with 1 location or 1,000+ locations, all around the world.
Set & Lock Amenities
Stop anonymous and unauthorized changes to your listings.
Intelligent Recommendations
No marketing or Google My Business experience necessary; timely, intelligent recommendations included.
More Sales in Minutes
Grow revenue in only minutes per month
We've taken our expertise and incorporated it into a software system that makes it easy to run Google My Business, whether you have one or many locations, easy in far less time.
Uncover Hidden Intelligence
Clear insights + better decisions
The consumer actions taken on Google Maps correlate to real-world business performance more closely than any other marketing channel. Locl helps you see what's been hiding in plain site.
"I was a "one-woman army" trying to manage our 17 locations. Locl allows me to do much more here, in far less time!"
Joel Says…
A Note From Our CEO
I've been in tech and marketing for over 12 years, started and sold a marketing agency, and consulted businesses of all sizes. For brick-and-mortar businesses, Google Maps is where you either WIN a new customer, or LOSE them to a competitor.
We are experts in the space and will help you do more than what you think is possible — so you win.
Joel Siedenburg, Founder & CEO
@siedenburg
©Locl, Inc. 2021 All Rights Reserved.